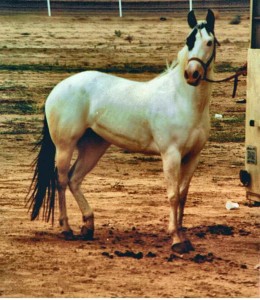 Ever feel like a misfit? Like you don't measure up or conform enough? Like you're just too different?
Author Karla Akins knows the feeling but is encouraged by other nonconformists in the Bible. She says:
Now that I'm a grandmother (okay – old), I find great comfort in the Bible's stories of older women used by God.
Let's consider Elizabeth. In her old age, Elizabeth became pregnant and bore the very one who would baptize our Lord and proclaim His coming.
Imagine the patience and sense of humor it must have taken to raise the child who became known as John the Baptist.
     Zechariah: Where's John? Doesn't he know it's time for dinner?
     Elizabeth:  Oh yes, dear, but he ate too many locusts this afternoon and won't be joining us.
Never think you're too old, or odd or unworthy for God to use you. He has a purpose for each one of us. Whether we're running around wearing camel's hair coats and eating bugs, or sporting our mismatched grandma socks.
No matter your past, God has a beautiful plan for your future. He is always up to something good.
Karla's new book The Pastor's Wife Wears Biker Boots! is about a bunch of women who don't quite fit in. Pre-order your copy for a side-splitting read filled with laughter, surprises, and God's good grace.