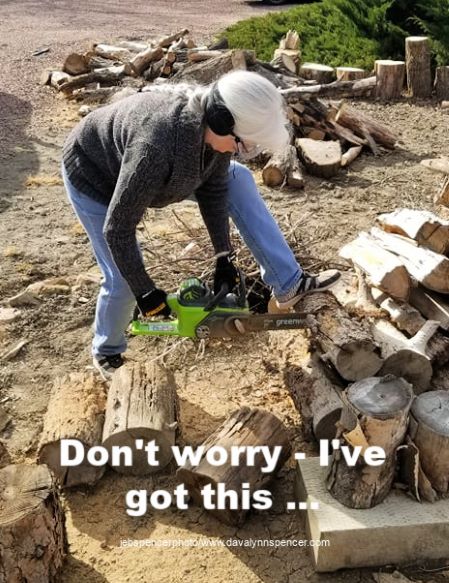 By Davalynn Spencer @davalynnspencer
Most of us have heard someone say right before the disaster, "Don't worry, I've got this …"
How NOT to worry?
Not doing something is often a non-event. Like dieting. NOT eating the wrong food leaves a vacuum that I want to fill with all the things I shouldn't eat.
That may be why diet companies that provide meals are so successful: they fill the vacuum and give clients something to DO.
"Instead of that, eat this." When you fork over good money for the alternate "this," you tend to follow directions.
So how do we NOT worry and fret?
It depends on who we're trusting.
When God inspired Paul's letter to the Philippians, He understood the human tendency to agonize over situations. 
"Do not be anxious about anything," Paul wrote (4:6).
But he didn't stop there. He showed us something to DO:
          "… in everything by prayer and petition with thanksgiving,
          present your requests to God."
He even tells us HOW – with thanksgiving.
In fact, Paul sandwiched his DO NOT between two slices of DO:
            "Rejoice in the Lord always" (4:4).
            "present your requests to God" (4:6).
The results: We lose the excess weight of anxiety when "the peace of God … guard(s) our hearts and minds in Christ Jesus" (4:7).
There are a few more suggestions in the fourth chapter of Philippians on what to DO. In light of current events in our world, nation, county, town, neighborhood, home … we would do well to check them out.
In the meantime, share below in the comments one thing for which you are thankful, and I'll enter your name in a random drawing for a signed print (US only) or e-book copy of my latest award-winner, An Impossible Price. Drawing closes Saturday, October 2, 2021.
~
Don't worry, I've got this!
Click To Tweet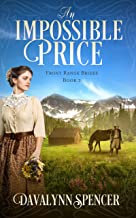 If she hadn't spent so much time at the window
watching for Clay, she would already have supper warm
and waiting. She really needed to prioritize her duties.
Worrying over a grown man who knew how to take care
of other people's livestock as well as himself should not
be a priority.
But oh, what a grown man he was. ~An Impossible Price
Inspirational Western Romance – where the hero is heroic.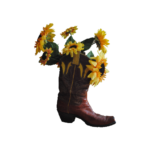 FREE book and Newsletter!
#lovingthecowboy
(c) 2021 Davalynn Spencer, all rights reserved.
#AChangeofScenery #WesternRomance #ChristianFiction #FreeBook #HistoricalRomance