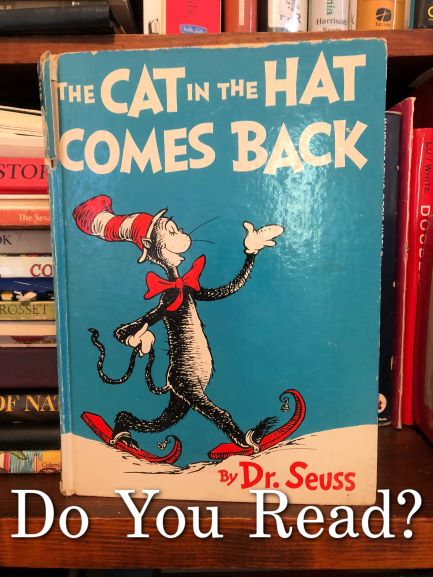 By Davalynn Spencer @davalynnspencer 
Do you read?
Today is National Read Across America Day.
As an author and educator, this is a national observance I can get behind wholeheartedly.
Words and stories take us places and afford opportunities that may otherwise be unattainable. For example, the ability to read allows us to
travel
learn
discover
escape
explore
imagine
find hope
mine ideas
be encouraged
In our public schools, children and educators are celebrating today as Dr. Seuss Day in conjunction with Read Across America. March 2 is the birthday of Theodore Seuss Geisel, an American author and illustrator who jumped at the challenge of using simple words to tell stories that would grab readers' attention and help them conquer the intricacies of a complex language – English.*
For those of you who don't think English is complicated, may I ask, dew ewe reed?
Have you ever tried explaining why tomb and comb do not rhyme? Neither do some and home, but comb and home do.
How does an English-language learner (child or adult) figure out the pronunciation of through, thought, though, tough, and trough?
And we all love your, you're, there, their, they're, to, two, and too.
So again I ask, do you read? Celebrate the ability to do so with one or more of the following suggestions found on the National Day Calendar website for Read Across America Day.
Visit the library often. Knowing how to use the library and learning the benefits of a library fosters a love of reading as well as a genuine respect for the services libraries provide.
Get caught reading. Children imitate what they see the adults around them do. Whether they see you read a magazine, newspaper or novel, let them know reading is the cool thing to do. 
Read to your children. No matter their age, reading aloud strengthens their vocabulary and language skills. It also opens up opportunity for discussion. 
Have your children read to you too. You never know what you might learn!
As adults, we may take the ability to read for granted, giving it little or no thought. However, some people cannot read, and that is a problem that can be solved. If you are interested in helping, information on adult literacy programs can be found at the following links.
https://proliteracy.org/Get-Involved/Find-a-Program
https://www2.ed.gov/about/offices/list/ovae/pi/AdultEd/index.html
And don't forget to check out your local library. It's the perfect place to find information on literacy programs.
If you're curious about the original owner of the book pictured above, try guessing in the comments below. Everyone who guesses will be entered in a random drawing for an e-copy of Book 2 in my Front Range Brides series, An Unexpected Redemption. Happy reading!
~
My people are destroyed from lack of knowledge (Hosea 4:6 NIV).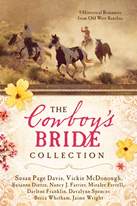 Saturday evening Corra didn't take her place in the rocker with her Bible. Jess and Joe plopped onto the rug, the checkerboard between them. Every so often, they looked up, hope in their eyes, waiting for her to share her stories and bring another world to life in their small home. But she wouldn't be reading tonight. She'd left while Jess finished cleaning up the supper dishes. Josiah had watched her from the open doorway. Saw her slip through the wire and walk out to the pasture, her skirt skimming the grass.
     It was now or never.
~ "The Wrangler's Woman" from The Cowboy's Bride Collection
*Seuss's books have been translated into twenty languages, including French, Italian, Spanish, Yiddish, and Latin.
Dew ewe reed?
Click To Tweet
Inspirational Western Romance – where the hero is heroic.

Want a free book? Sign up for my Newsletter!
#lovingthecowboy
(c) 2020 Davalynn Spencer, all rights reserved.
 #WesternRomance #ChristianFiction #FreeBook #HistoricalRomance