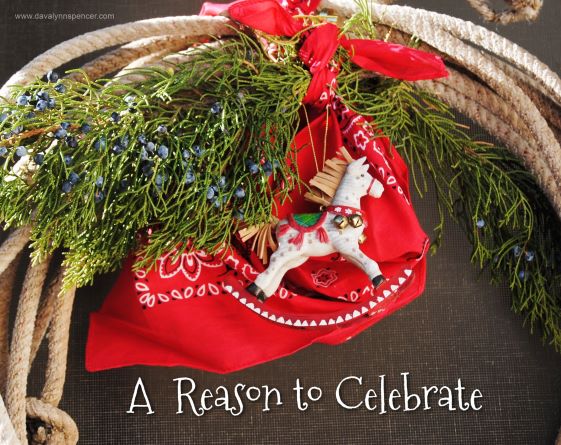 By Davalynn Spencer @davalynnspencer
Do you need a reason to celebrate Christmas this year?
Holidays for many people are difficult moments during which they grit their teeth and just get through. Reasons vary – from death of a loved one or loss of a friend, to economic hardship that precludes what that person thinks a holiday should be.
Painful memories often get in the way of our celebration.
But a holiday is so much more than memories and, if we let it, can offer us opportunity to focus anew.
In the Old Testament we read that God designated specific seasons and festivals for the Israelites. They were anticipatory breaks in the routine of everyday living. They reminded people where their blessings came from. Celebrations focused on harvests, liberations, and new beginnings. They celebrated atonement – being bought back by God, with one's sin being paid for and washed away.
Celebrating is still important.
It affords anticipation by giving us something to look forward to.
It offers relaxation, a break from routine and enjoyment of a unique time, even if momentary.
It provides participation, the opportunity to involve oneself in something outside of one's self.
Celebration includes gratitude as we refocus on Who matters most.
God knew we needed this.
God knew we needed Him.
That's why He sent Jesus. What better reason to celebrate Christmas?
Find a way – however small – to celebrate this year, no matter how untraditional or socially distanced it may be. Do so with a song you sing or play as a recording, a candle you light on the table, a prayer of thanksgiving and gratitude, a special item prepared for a meal.
If you are missing a loved one, thank God for the time you had with them and celebrate by acknowledging how they enriched your life. Thank God for the blessing they were and still are in your heart.
Make Christmas significant in some way this year and offer that significance as a sacrifice of joy and praise (Hebrews 13:15).
~
No matter how untraditional or socially distanced it may be, do not fail to celebrate.
Click To Tweet
A reason to celebrate
Click To Tweet
ADVENT
For those who follow the centuries-old tradition of celebrating Advent, looking forward to the coming of Christ and Christmas, today is the second Sunday. The candle lit in many homes and churches signifies Peace.
Read Psalm 29:11 – The Lord gives strength to His people; the Lord blesses His people with peace. 
Isaiah 9:6 For to us a child is born, to us a son is given, and the government will be on His shoulders. And He will be called  Wonderful counselor, Mighty God, Everlasting Father, Prince of Peace.
May your coming week be filled with the presence of God's peace.
Books make great Christmas gifts. Check out my Books page for direct purchase links. 

Inspirational Western Romance – where the hero is heroic.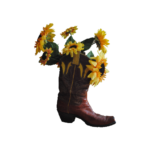 Want a free book? Sign up for my Newsletter!
#lovingthecowboy
(c) 2020 Davalynn Spencer, all rights reserved.
 #WesternRomance #ChristianFiction #FreeBook #HistoricalRomance