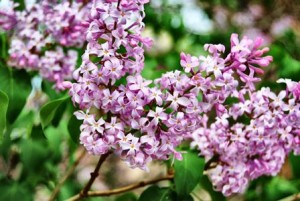 Comment to enter my #giveaway!
When I was a young summer bride, newly arrived in Colorado with my cowboy, our first home was in Greely—feedlot capital of the world. Locals called the beefy fragrance permeating the shady streets and college campus "the smell of money." But it wasn't long before I discovered another perfume I much preferred: lilacs.
The bushes were everywhere. They bordered old homesteads, often growing tall enough to serve as windbreaks for farmhouses. They grew in city yards and along country lanes, and I quickly equated my new home with the beauty and perfume of the purple, white, or lavender blossoms.
The flowers said "Colorado" to me, and became a visual representation of my new life.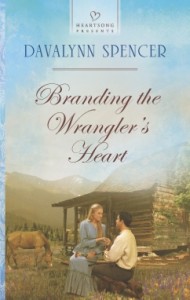 In many of my historical novels set in the Rocky Mountain state, I've scattered lilacs in some form—a bush in the background, or a bouquet of the fragrant blossoms on a table. Last year's spring release, Branding the Wrangler's Heart, showcased lilacs by the ranch house door.
Recently, I put the final touches on a manuscript set to release from Barbour Publishing in 2016—The Wrangler's Woman. Sure enough, lilacs managed to slip into the tale.
But best of all, I have two young bushes behind my own home, and I delight in their spring color. Symbolism is important in stories, and for me, the lilacs of my Western romances symbolize my own young romance that grew into an enduring, life-long love.
Do you have symbols in your life that bring to mind an important moment or a loved one? If so, I'd love to hear about them. And when you leave a comment, you'll be entered in a drawing for an e-copy of Branding the Wrangler's Heart.