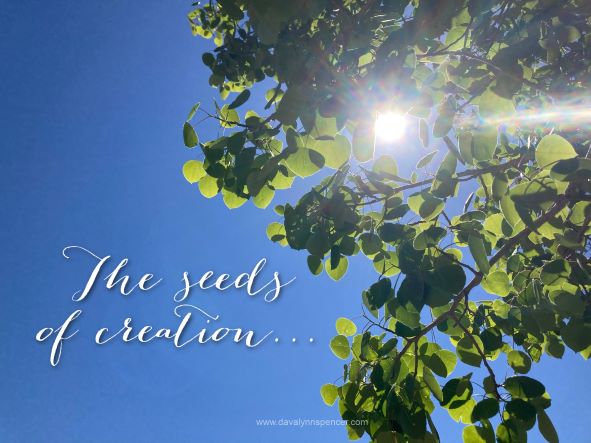 By Davalynn Spencer @davalynnspencer
It's so easy to take certain things for granted when we've never known anything else. Like creation.
Everything God started "in the beginning" continues today.
The seed from the first tree and flower has reproduced kind after its kind over the millennia.
The light that radiated into the darkness continues to hold back that darkness.
And the breath that first passed from God to man finds its way to the lungs of each newborn child.
As eternal as God's handiwork, so too are the seeds of His word. Perhaps as children we first heard of Jesus, yet years later, that truth can stir in our heart, springing up with hope, direction, and comfort.
The light of creation still shines.
The seeds of creation still grow.
The breath of God still breathes.
The blood of Jesus still cleanses.
I take great comfort in knowing that God is not changeable, that what He began goes on.
All things continue
just as they were from
the beginning of creation.
2 Peter 3:4
~
The seeds of creation still grow.
Click To Tweet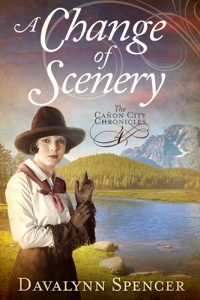 Since boyhood, he'd had a need to see the sun break over the hills, watch it bleed fire across the mountains and leak down into the valleys and parks. But this morning, a flame curled in his chest, flickering stronger as dawn chased the shadows. He rubbed a spot beneath his vest, a familiar burn, the longing he thought he'd broke with for good. ~A Change of Scenery
Inspirational Western Romance – where the hero is heroic.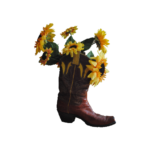 FREE book and Newsletter!
Facebook | Pinterest
#lovingthecowboy
(c) 2022 Davalynn Spencer, all rights reserved.
#WesternRomance #ChristianFiction #FreeBook #HistoricalRomance #CowboyRomance