By Davalynn Spencer @davalynnspencer
I couldn't sleep.
Again.
The 4 o'clock hour winked in digital red from my clock radio, so I went into the living room and opened the windows and door, welcoming the cool breath of predawn.
At the door, I stilled. For there in the night sky rose one of the few constellations I can identify—Orion—clear and shining against the black canopy. The Hunter, some civilizations have called him, rising above the treetops with his sword and bow.
I am not a student of the stars. I am, however, a student of the Star Maker, and I marveled at His handiwork, flung, the scriptures say, from His fingertips.
Recorded in the oldest of the biblical books is God's conversation with a man named Job. A man who, I imagine, viewed many a night sky unpolluted by artificial light. How brilliantly it must have glittered then!
"Can you bind the cluster of the Pleiades, or loose the belt of Orion?" God asked.
How small Job must have felt.
How small I felt when, an hour later, Orion was gone, having paled against the approaching dawn. Yet I had a sense he was still there, striding the heavens.
He was certainly there, as are all the celestial lights, though diminished in daylight by the sun. The sky holds an unseen landscape that we forget about as we go about our daily business.
I have since wondered why I saw Orion during his brief appearance that early morning, and I sense it was one of God's varied ways of reminding me of His presence even though I don't see Him.
It is in God's nature to comfort His people with his closeness, as when he opened the eyes of the biblical prophet Elisha's servant to see the unseen army protecting them from a very visible, approaching enemy.
"Do not fear, for those who are with us are more than those who are with them," Elisha told the young man. 
The Lord opened the servant's eyes and he "saw the hills full of horses and chariots of fire all around Elisha" (2 Kings 6:16,17 NIV).
I may not always sense or see the Lord of Heaven's Armies by my side, so I appreciate His reminders – in whatever form they may come. For in my journey on this earth, I am still learning to fix my eyes "not on what is seen, but on what is unseen" (2 Cor. 4:17-18).
~
Have you seen the unseen?
Click To Tweet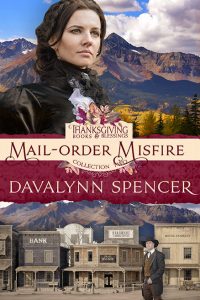 Her reticule. She'd forgotten about the pastor's gift she'd crushed into it.
After removing the cord from her wrist, she drew the crumpled envelope from the small black bag. Her breath caught at two crisp twenty-dollar notes inside—each one bearing Alexander Hamilton on one end staring serenely toward a helmeted, shield-bearing woman at the other.
Etta had not seen the new notes and now she had two, in addition to a different sort of note, handwritten by Pastor Fillmore.
The God of love and peace be with you. You are in our prayers.
Tears welled at the thought of others praying for her. She did not know what lay ahead, but God did. Of all the things she might ask for, His peace was what she needed most.  ~Mail-order Misfire
Barbara Raymond – you are the randomly chosen winner of last week's giveaway. Contact me for your free e-copy of Mail-order Misfire!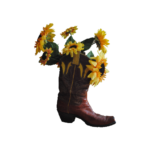 Sign up for my Newsletter and get a free book.
#lovingthecowboy
(c) 2019 Davalynn Spencer, all rights reserved.
#WesternRomance #ChristianFiction #FreeBook