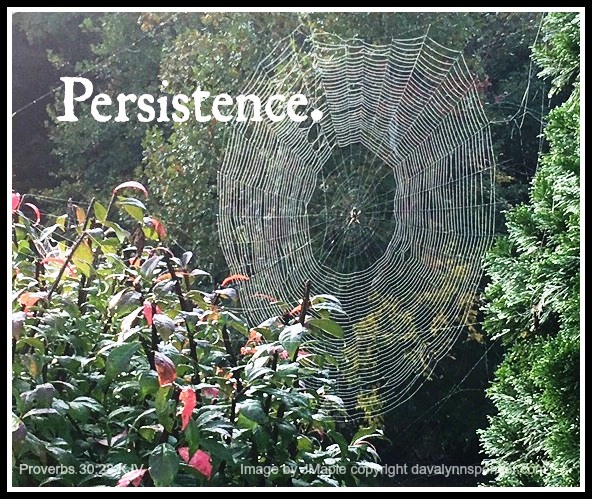 By Davalynn Spencer @davalynnspencer
My friend took this picture because she had to.
Not because she likes spiders (she doesn't), but because of the amazingly, intricate design patiently created by a small, faithful spinner – an orb-weaver.
I'm not a spider fan either, but as part of God's creation, they too have something to show us, and I believe this spinner's lesson is persistence.
Tenacity.
Doggedness.
Resolve.
Jesus mentioned such perseverance during a conversation on prayer.  
"Keep on asking … keep on seeking … keep on knocking." (Luke 11:9-10) 
The bottom-line message? Don't quit. Don't give up. Don't let go.
"For everyone who asks, receives. Everyone who seeks, finds. And to everyone who knocks, the door will be opened."
~~~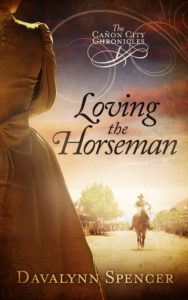 Coming soon! Book 1 in the Cañon City Chronicles, re-released under new cover, new title, and fresh edits. (Originally published in 2014 as The Cowboy Takes a Wife.)
Connect with me via Newsletter | Facebook | Pinterest
#lovingthecowboy
(c) 2017 Davalynn Spencer, all rights reserved.