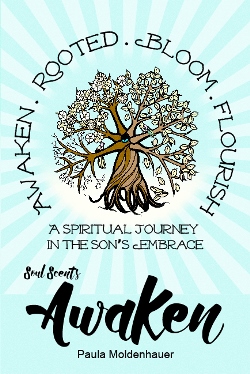 Author Paula Moldenhauer is my guest today, sharing about the "Christmas miracle" release of her devotional book, Soul Scents: Awaken, the first in a four-part series.
Her book is free today on Amazon for Kindle and would make a lovely Christmas gift for someone looking to start the New Year on the right foot. A print version is expected to be available by Christmas.
In Paula's words:
The fact is this book feels foundational to everything I want to share with the world. Birthed over more than a ten-year span, it shares insights the Lord gave as He freed me from a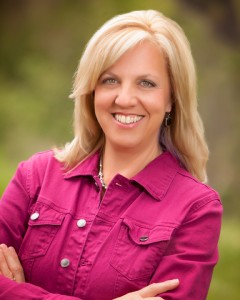 performance-based religion and deepened my understanding of the wonder of a genuine relationship with Him.
His love is deeper than I dared dream, and He desires that we walk in joy and freedom, not striving, tension, and self-deprecation. I know I will write more non-fiction books in the future which delve deeper into these concepts, but this series chronicles the incremental journey, the discovery, of the best part of my life—and what I believe Jesus offers all of us as the best part of any life.
Publishing is a very long process. Though the content of this book was written over a span of more than ten years, its birth from editing to publication happened in less than a month [Paula's Christmas miracle!]. This is very unusual. I've published both traditionally and non-traditionally in the past and had good results with both, but this particular series is quite intimate, and I decided long ago I wanted to oversee the whole process myself. Originally I wanted it to release for 2016, but it looked impossible. Then in a 48-hour span God changed everything. And here we are today.
 … and Paula is right.
God is still changing things. He's still in the Christmas-miracle business.
May your Christmas this year be a clear reminder that His love is deeper, wider, longer, and bigger than anything that comes your way.
Have a Merry Blessed Christmas.
Author, speaker, and mom of four, Paula Moldenhauer encourages others to be released into full potential through freedom in Christ and the empowerment of God's grace. Published over 300 times in non-fiction markets, her first devotional book series, Soul Scents, releases in four volumes beginning with Soul Scents: Awaken. Paula's first two novels released in 2012. Sometime empty-nesters, Paula and her husband, Jerry, enjoy four adult children and a wonderful son-in-law. Paula loves peppermint ice cream, walking barefoot, and talking to her flowers. For inspirational articles, book information, and speaking topics visit: www.paulamoldenhauer.com
#lovingthecowboy