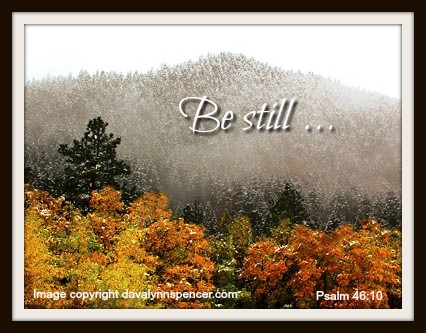 By Davalynn Spencer @davalynnspencer
There's a lot of clamoring right now. A lot of noise. A lot of posturing and pointing, criticism and chaos.
And none of it is new. It's all happened before, many times, in fact. And God's antidote is also the same:
Be still …
When the mountains of man's machinations tumble into the sea,
God is there.
When the faulty foundations of our schemes quake and crumble,
God is there.
And when we quiet ourselves before our Maker and cease our incessant shrieking,
God is there.
He is bigger than all the noise around us.
Take heart, be still, and know that the Lord of Heaven's Armies is God …
and He is there.
Connect with me via:
Newsletter | Facebook | Pinterest
#lovingthecowboy
Save
Save