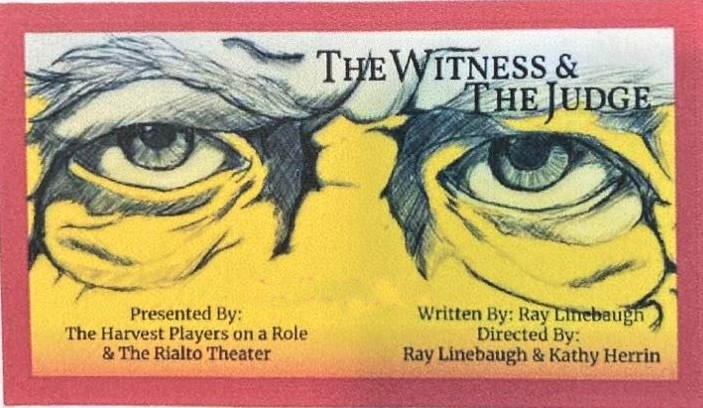 Davalynn Spencer @davalynnspencer
Two weekends this month I have a small part in a play* about the life of Christ as well as the life of a wizened old judge whose dead friend pays him a visit.
It is the second production I have participated in over the years and in each of them I played the part of a woman who did not fit in with the crowd. In fact, both women were scorned. But to each one Jesus said the same thing: "Go in peace. Your faith has saved you/made you well."
That simple phrase delivers a powerful message.
How many of us long to go in peace? Live in peace. Sleep in peace.
In my personal life, peace has become one of my most valuable possessions. It cannot be manufactured and it cannot be counterfeited. True peace has staying power in spite of my own ups and downs, and it cannot be taken from me by any outside force.
Such peace is ushered in by faith, and yet, I would not even know faith if it had not been tested during less than peaceful situations.
Most, if not all, of us place our faith in material things or our own abilities. It's natural. We have faith that the lights will come on, the car will start, the weather will clear.
Yet if those things fail us, what remains?
For me, Christ remains, and He speaks peace to me when those things fail to meet my expectations. He offers peace in sorrow and in gladness. His presence in my life has brought me incomparable peace.
Recently I heard stories of people martyred for their faith in Christ. In the recounting of what they endured peace is the common denominator. Peace carried them through horrible suffering and torture. Peace sustained them in separation from their families, and it strengthened them to face death rather than deny the only God.
Yes, the only God. For only God can provide something so indestructible, unconquerable, and sustaining as true peace.
Remember hearing, "Been there, done that, got the T-shirt"?
How about changing that time-worn saying to, "because I've BEEN THERE, I can DO THIS, and I've GOT HIS PEACE"?
Tell God what you need,
and thank him for all he has done.
Then you will experience
God's peace
which exceeds anything we can understand.
His peace
will guard your hearts and minds
as you live in Christ Jesus.
Philippians 4:6-7
~
*"The Witness and the Judge," by Ray Linebaugh
Go In Peace
Click To Tweet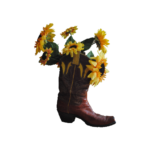 Inspirational Western Romance – where the hero is heroic.
FREE book via quarterly Newsletter!
Amazon Author Page | Facebook | Twitter | Pinterest 
Blog | Goodreads l Instagram| Book Bub
#lovingthecowboy
#WesternRomance #CowboyRomance #HistoricalFiction #ChristianFiction
(c) 2023 Davalynn Spencer, all rights reserved.