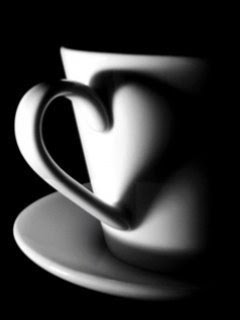 Saturday I drank coffee and sat at the feet of one of my favorite authors as she shared her expertise and experiences – all day!
Rachel Hauk was the speaker for this year's Write in the Springs conference hosted by the Colorado Springs chapter of American Christian Fiction Writers.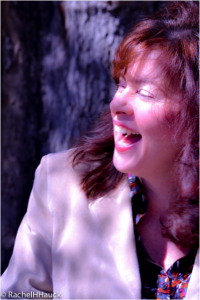 When I grow up, I want to write like Rachel.
Well, since she said the same thing about another author, I guess that's a common desire to confess. However, God has given us each a distinct "voice" to use in our writing, not someone else's. But it's certainly fun—and encouraging—to hear from a highly successful author who is farther along the road than I.
The conference was held at the beautiful Franciscan Retreat Center just west of Colorado Springs. I arrived early and strolled along a garden-like path where I found a mounted copy of Desiderata by Max Erhmann. I've not paid much attention to this poem in the past, but Saturday morning one segment stood out:
Neither be cynical about love;

for in the face of all aridity and disenchantment,

it is as perennial as the grass.
Rachel writes inspirational romance, as do I. (We finaled together last year in the Selah Awards.) Writing about love was my reason for attending the conference, and finding the word "love" in such a setting brought to mind the words of the Apostle Paul,
 "The greatest of these is love" (I Corinthians 13:13)
God's unfailing love is a recurring theme in inspirational romance, and that's exactly what I want my readers to come away knowing—that God loves them without measure.
What a great day it was – apart from the world in a beautiful setting, reminding ourselves why we write about love and who the source of that love is – Jesus.
It was also fun to visit with fellow authors from Colorado whom I see about once a year or every-so-often on Facebook. And to my shame, I'm not very good at matching a flesh-and-blood person with his or her micro-chip size photo from social media.
Glad I'm not alone in that deficiency. One hostess didn't recognize me either!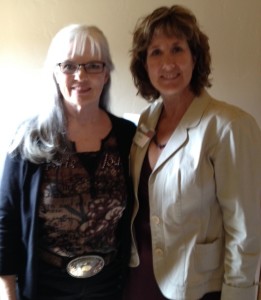 Event planner and ACFW/CS President, Beth K. Vogt (with me at left) and her hard-working team, Mary Agius, Casey Herringshaw, and Suzanne Norquist pulled off a fabulous day. And by the way, Beth's 2014 release Somebody Like You is a finalist this year for Contemporary Romance in the Rita Award from Romance Writers of America. Go, Beth!
I'm also pulling for a couple of fellow clients of my agent from Hartline Literary Agency, who have titles finaling this year for the Rita: Rose Ross Zediker's The Widow's Suitor,  and Kate Breslin's For Such a Time.
I pray that you are not "cynical about love." But if you are, give God a chance. His unfailing faithfulness is a gift you shouldn't pass up.