Inspirational Western Romance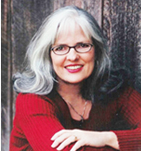 Thanks for stopping by! Please take a moment to check out my books where you'll find heart-tugging stories with a Western flare. I love hearing from my readers, so feel free to drop me a note through the contact page or blog on this site, or connect with me on Facebook and Twitter. You might also enjoy getting an insider's look at my story settings and characters on Pinterest.
Recently I was honored to win the 2015 Will Rogers Gold Medallion Award for Romancing the Widow, one of three novels set in Canon City, Colorado in the 1800s. But even more rewarding than the medal was a reader's comment:
"I like that they are about how women should be loved and not treated like test drives on cars! Thank you! I wish I had read these kinds of books as a teen. Could have changed my entire life path." –PD
Thanks again for visiting!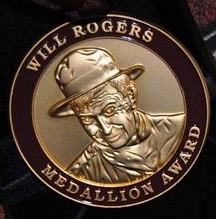 2015 Will Rogers Gold Medallion Award
#lovingthecowboy