Inspirational Western Romance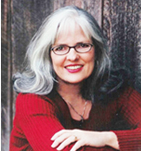 CHECK OUT MY FACEBOOK AUTHOR PAGE FOR A FUN CHRISTMAS CONTEST!
Do you enjoy Western romance—with dawn whispering over the prairie, spring calves romping in the pasture, and forest-cloaked mountains anchoring the sky? Do you love a good story with a gal who looks twice at the cowboy hat, thrills to a husky "yes, ma'am," and whispers a thankful prayer when her man bows his head to the Lord?
If you do, I invite you to settle in with one of my inspirational cowboy love stories and discover again the joy of finding faith and fresh hope.