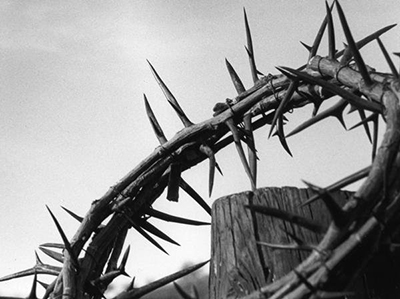 Every Easter brings to mind the years my family participated in a passion play at our church. Those re-enactments of key events in the life of Christ left an indelible mark on my heart.
I played the part of a woman who washed Jesus' feet with her tears and dried them with her hair. In the play, I also stood at the foot of the cross during a theatrically realistic portrayal of the crucifixion. What struck me was my character's varying perspective.
That woman had held Jesus' dusty feet in her hands, kneeling over them and weeping. She had seen them up close and worshipped her Lord with an act of servitude and adoration.
If she stood at the cross with others when Christ was crucified, as I did in the play, she would have seen those same feet—up close again, but this time bearing a brutal, unnatural wound. Did she reach up and wipe away the blood?
Such contrast: looking down in adoration and looking up in despair.
Three days later, she may have gained yet another perspective while looking in with wonder at the empty tomb.
What do you see during the Easter season? I pray that your perspective is one of faith and fresh hope in our risen Lord as you consider again that He lives.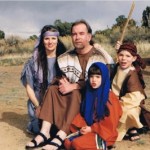 Read more about the woman in Luke 7:36-50.