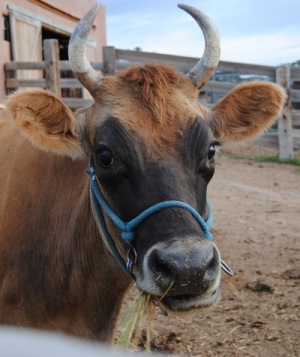 If God asked you a question, what would it be?
"God doesn't need to ask me a question," you say. "He already knows everything about me."
True, He does, but God is relational. He has always asked questions of those He loves. Here are a few examples:
He asked Adam in the Garden of Eden, "Where are you?" (Genesis 3:9)
He asked Elijah on Mount Horeb, "What are you doing here?" (1Kings 19:9,13)
He asked a blind man, "What do you want me to do for you?" (Mark 10:51)
The answers all seem pretty obvious, but I believe God still asks those same questions today.
Where are you? Is God waiting for you in the cool of the evening or the quiet pre-dawn to talk with you, listen to your concerns, warm you with His presence as you worship Him? Have you missed that appointment often enough that God is whispering, "Where are you?"
What are you doing here? Have you run away from something the Lord called you to do? Have you thrown up your hands in disgust or discouragement and quit? Are you in the wrong place at the wrong time, wondering how you ended up in a cave, how you got off track?
What do you want me to do for you? Jesus said we miss out on a lot because we don't ask. What is it exactly that you need from Him? Can you pinpoint it? Are you willing to ask, or are you afraid He won't come through with an answer?
An all-knowing God who asks us questions is a personal God who cares about relationship.
What is He asking you?