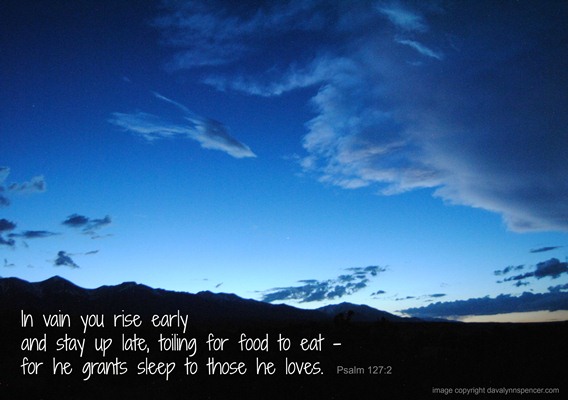 By Davalynn Spencer @davalynnspencer
I took a couple of days off, went to a mountain retreat, and planned to write thousands and thousands of words on my next novel.
No phone (when I turned it off). No chores or cooking or other life distractions. Just writing. Plain and simple work. Work. WORK.
Instead, I rested.
Did I berate myself?
A little. Between naps.
Did I fail?
No.
Did I learn anything important?
Yes.
Rest is underrated.
Rest is necessary.
Rest is a gift.
God did it. (Genesis 2:2-3)
Jesus gives it. (Matthew 11:28-29)
Refreshment follows it. (Psalm 62:1)
We are so production-oriented that we often miss out on this regenerative blessing.
I pray you will make time for rest this summer. Recharge your batteries. Renew your spirit.
Do what Jesus said:
"Come with me by yourselves to a quiet place and get some rest." (Mark 6:31)
~~~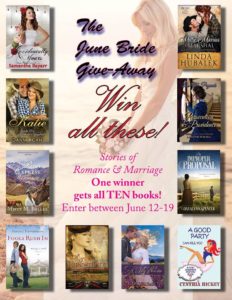 Enter the June Bride e-book give-away for a chance to win all ten of these inspirational and sweet romances, historical and contemporary. Just click on the image to connect with the rafflecopter entry.
Connect with me via Newsletter | Facebook | Pinterest
#lovingthecowboy
(c) 2017 Davalynn Spencer, all rights reserved.