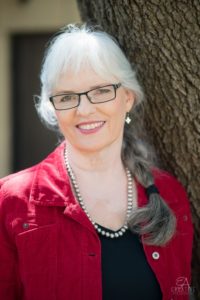 Short Bio:
Davalynn Spencer writes inspirational cowboy romance – contemporary and historical. With a journalistic background on a daily newspaper crime beat as well as the national rodeo circuit, she draws from authentic experience when crafting fictional characters. When she's not writing or teaching creative writing at her local community college, she enjoys teaching at writers' workshops and speaking at women's retreats, luncheons, and other functions. She makes her home in Colorado where she continues to be amazed by God's creative splendor.
Long Bio/interview:
Award-winning author Davalynn Spencer has followed her love of writing from the national rodeo circuit and city crime beat for daily newspapers to the college classroom and inspirational publication.
"I've always tried to put things into words—settings, emotions, circumstances," Spencer says. "Telling the story is important to me—whether it's fiction or nonfiction—and finding the right words to do so is an ongoing challenge as well as a rewarding experience. As Mark Twain said, 'The difference between the right word and the almost-right word is the difference between lightning and a lightning bug.' Sometimes you want the blinding crash. Sometimes you want the bug."
Spencer has written a popular slice-of-life column for the Cañon City Daily Record newspaper in Colorado. She won the 2015 Will Rogers Gold Medallion Award for Romancing the Widow, one of her historical novels set in Cañon City in the 1800s. Her Christmas release, Barbour's The 12 Brides of Christmas, made the ECPA best-seller list three months running, and her most recent release, The Cowboy's Bride, landed a spot as both an ECPA and Publisher's Weekly bestseller.
"I enjoy writing inspirational fiction because it deals with truth. Offering truth in a palatable manner encourages people to apply that truth in their own struggles. It creates a story they will remember, one that offers hope.
"I particularly like writing Western romance—cowboy love stories—not only because of my background but because people enjoy reading about the great American hero. A happy ending is guaranteed in the romance genre, and who doesn't need a happy ending once in a while?"
When she's not writing inspirational romance or teaching at the local community college, Spencer enjoys speaking at women's retreats. Her nonfiction has appeared in Chicken Soup for the Soul and various periodicals such as Power for Living, The Quiet Hour, Standard, The Upper Room, American Cowboy, and Western Horseman. Spencer makes her home on Colorado's Front Range with Blue the Cowdog and mouse-detectors, Annie and Oakley.
Awards:
Three-time 2016 ECPA Bestseller

April 2016 Publisher's Weekly Bestseller

2016 TARA – Winner of Inspirational Romance, unpublished

2015 Will Rogers Gold Medallion Award for Best Inspirational Western Fiction
2015 Romance Writers of America Pages From the Heart – 2nd Place Contemporary Romance
2014 Holt Medallion Finalist
2014 Inspirational Reader's Choice Award – 2nd place
2014 Selah Award Finalist
"The Journey" – read the interview here.
Additional Photos:
Save
Save
Save
Save
Save