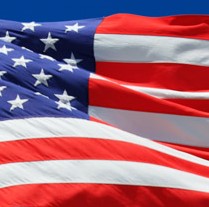 In preparation for Memorial Day at our house this year, I planted pansies and petunias in the back yard and stretched deer netting over the columbines and roses in the front to discourage nocturnal grazers. I also bought new lawn chairs.
After setting everything up, I decided to clean out the barbecue grill and raised the lid to find a large pile of straw, leaves and feathers on the rack.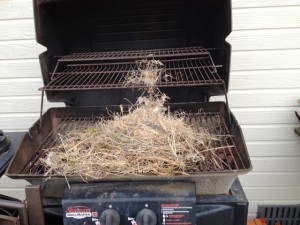 Tempted to sweep it out onto the patio, I stepped around to the end for another view. And that's when I saw them: three yellow-beaked babies with heads too large to hold up, snuggled together in their perfectly camouflaged crib.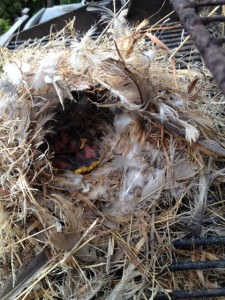 No barbecue for our crew this year. Of course my son said we were already set for Chick-fil-A. Not funny. He'll be lucky if he gets to eat anything at this family gathering. For the life of me, I can't figure out where he gets that rodeo-clown sense of humor.
But of course Memorial Day is about more than what to cook, where to cook it and how to eat it. Once known as Decoration Day, it was set aside to honor the fallen from our nation's Civil War by decorating their graves with flowers and flags.
After WWI, honors were extended to include those who were casualties in any of America's wars.
Battlefield casualties were obviously on the founders' minds, but the fallen have given their lives in many venues.
During WWII, many women went to work outside their homes for the first time, picking up the slack left in the wake of their deploying husbands and fathers. One very young bride took to the Long Beach shipyards in southern California while her new husband served on the damp airfields of England.
But it was he who came home to a funeral, for her lungs could not withstand the ravages of tuberculosis, and she left a toddler in his arms when she died.
Every year on Memorial Day, my husband gives a nod to the woman who gave him life and ultimately her own for her country. And I think of others whose names we will never hear who gave all of what they had to give.
The giving goes on. And those of us who remain must live our lives in ways that offer examples of hope and faith and goodness.
Do you have a loved one who gave his or her life?
This Memorial Day, may we pause in our reveling and remember with gratitude the fallen upon whose sacrifices we stand.
Greater love hath no man than this, that a man lay down his life for his friends.
Available now for pre-order, "The Columbine Bride" in book four of The 12 Brides of Summer.