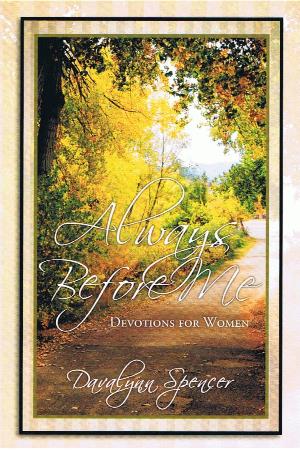 #Alwaysbeforeme
In honor of Mother's Day, I'm sharing a page from my devotional book, Always Before Me. Enjoy!
Shiny Shoes
The man with the shiny black shoes sat down on our living room sofa and told us why the US Army was a great career choice for our son. Jake was a graduating senior and he'd met the Army recruiter at a career day at school. Two short years of his life, and he would be trained for the military, Shiny Shoes promised, as well as a career in the field.
I felt I was losing control, but of what? This man had come into our home and in so many words, told me he was going to take my son away. I resented his presence, but I knew Jake was supposed to grow up and go out on his own. That's what his father and I had raised him to do. I guess I didn't expect it to happen so suddenly. Eighteen years just isn't very long when you're in the eighteenth year.
Yellow lamplight shimmered on the recruiter's black patent-leather shoes. It could be a lot worse, I told myself. Some parents lose their children to tragic accidents or drugs or reckless living or any number of things. The Army meant self-discipline, direction, determination. Yes, it could be worse.
Letting go was hard. Every day up to that point had been preparation for the big release, yet I was still frightened. Why was it so much easier to trust God with my own life than to trust him with my children? Perhaps the issue wasn't trusting God, but trusting my children, which meant I had to trust God even more.
The last shiny black shoes I'd seen had been on my own feet years before, swinging above the floor from the church pew where I sat with my parents. The next pair I saw would likely be on my son at boot camp on graduation day.
Life is short, isn't it?
Thank you, Lord, that I can trust you with my children. Thank you for the comfort of knowing that you go with them to places I'll never be able to go. You help them in ways I never could. Help me remember that you are in control and I am not. I am so glad.
I do not pray that You should take them out of the world,
but that You should keep them from the evil one.
John 17:15
 Want to give Mom something a little different this year? Order a copy of Always Before Me, 30 daily devotions for busy or not-so-busy women. Paperback or e-book.
~Loving the Cowboy~