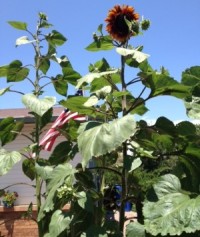 The Fourth of July always leaves me grateful for the freedoms of this country, and especially for those who fought and died to secure those freedoms.
But I'm also grateful that I don't have to live independently—totally alone, counting only upon myself for everything. Thank God for the One who died to secure my eternal freedom. I am ultimately and joyfully dependent upon Him.
On another more temporal level, I'm pretty dependent upon caramel and chocolate. This year to celebrate I tried an easy new recipe that I want to share with you. Here's to dependency!
Caramel Oatmeal Squares
(or spoons if you can't wait until it cools completely!)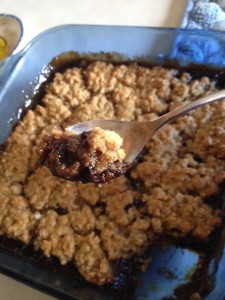 Mix until crumbly:
1 c. flour
1/2 tsp. soda
1/4 tsp. salt
1 c. quick oats
3/4 c brown sugar
3/4 c. butter
Press half of crumb mix into a 9×9 baking dish. Bake at 350 degrees for 10 minutes.
Remove from oven and sprinkle ¾ c chocolate chips on top.
Mix 1 tablespoon flour into ¾ c sugar-free caramel-flavored dessert topping and pour over chocolate chips.
Spread remaining crumb mix over the top and continue baking for 15-20 minutes.
Let cool and cut into squares.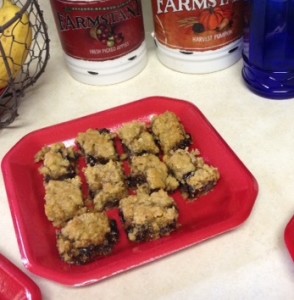 The winner of last week's contest is Patti Shene. Thank you every one for participating. Be on the lookout for future contests!
 If the son sets you free, you will be free indeed. John 8:36
#lovingthecowboy