My guest today is Dianne Neal Matthews, multi-published devotional author. Dianne's inspirational words last week on the Christian Authors Network prayer link were such a blessing I asked her to share them with you, my readers, today.
You'd think that anyone who writes daily devotionals begins each day with a deep, meaningful quiet time with the Lord, wouldn't you? I would think so if I didn't know myself.
Sometimes I feel like my picture should be in the dictionary by the word hypocrite. Having a consistent prayer time has always been a struggle for me. But lately I've been ending most days with the realization that I failed to make time for the most important thing. I vow to start fresh the next day and make time with God my first priority.
I'd always chalked up my failure in this area to lack of discipline or disobedience; last Sunday my perspective changed as I sat with a handful of worshippers in my parents' little country church.
The speaker reminded us that prayer time is not an item to check off our to-do list. It's not a matter of discipline but a matter of hunger for God. Our actions reveal our appetites. If we say that we ate three meals yesterday, no one is going to say, "Wow, you certainly are a disciplined person!"
So I looked at what I've been hungry for lately. I had to admit that I always manage to find time to scroll through my Facebook newsfeed at least once a day, keep up with the latest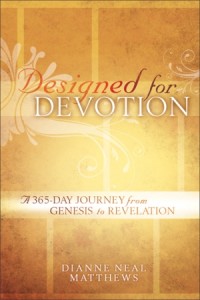 episode of "The Voice," and text or call family members and friends. Not to mention the things that I would be ashamed to mention. Trivial, self-centered activities that keep me from intimate fellowship with the King of kings.
From now on, I won't be praying for God to help me develop more spiritual discipline. I'll ask Him to help me get so hungry for Him that my soul's longing outweighs my stomach's growling for breakfast in the mornings.
My heart has heard you say,

"Come and talk with me."

And my heart responds,

"LORD, I am coming."

Psalm 27:8 (NLT)
Dianne Neal Matthews is the author of four daily devotional books including The One Year Women of the Bible (Tyndale House) and Designed for Devotion: A 365-Day Journey from Genesis to Revelation (Baker Books). She also writes for websites, blogs, and compilations (including Guideposts' Mornings with Jesus). Dianne and her husband, Richard, have three children and three grandchildren, and currently live in southeast Texas. Please visit her at www.DianneNealMatthews.com or connect through Facebook.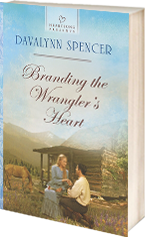 Congratulations! We have a #winner from the April 27 symbolism giveaway: Janet K. Brown won an e- copy of Branding the Wrangler's Heart.
Join me on my Facebook page!