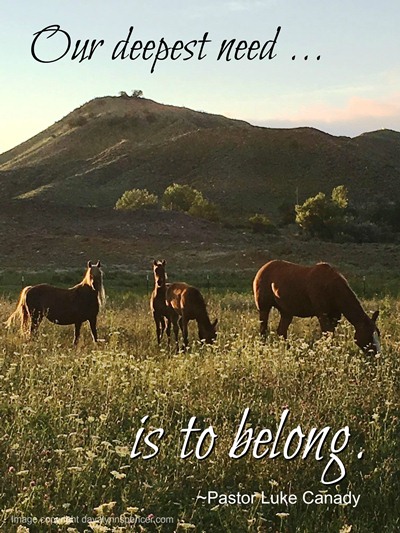 By Davalynn Spencer @davalynnspencer
Horses are gregarious by nature.
They'd rather be with other horses than be alone. Regardless of their height, coloring, and disposition, they want to be part of the herd.
So do most people.
A couple of Sundays ago, our pastor challenged us with a bold statement that some may have disagreed with while others silently cheered:
"Our deepest need is to belong."
What he said makes sense when you think about it. Cities, communities, churches. Families, clubs, gangs. People want to be part of the herd.
Specifically, we want to be heard. But that's just one of the "be's" that fall under belonging.
We want to be loved.
And we want to be needed.
God designed us that way, and so He opens His arms to us and says, "Come to Me!"
He wants us to be part of His family, regardless of our background, race, and disposition, because that's where we belong.
With Him, we can be heard, loved, and needed.
So what are you waiting for?
Come running. Don't let anything fence you off from where you belong.
And as the pastor says, "Don't just go to church. Be the church."
"There is neither Jew nor Greek, slave nor free, male nor female, for you are all one in Christ Jesus." Galatians 3:28
Be heard. Isaiah 65:24; Psalm 40:1
Be loved. 1 John 4:19; Jeremiah 31:3 
Be needed. 1 Peter 2:9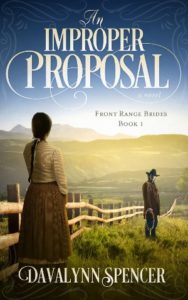 She clucked Ginger into a lope, marveling at the cerulean sky and rolling grassland that spread unfettered between mountain ridges. She felt exactly the same—unfettered. Free yet belonging to someplace, to someone. ~from An Improper Proposal
Connect with me via Newsletter | Facebook | Pinterest
#lovingthecowboy
(c) 2017 Davalynn Spencer, all rights reserved.