Davalynn Spencer: Contact
To schedule an interview or speaking engagement, contact her below:
About Davalynn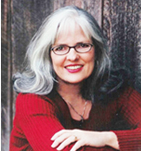 Welcome. Do you enjoy Western romance—with dawn whispering over the prairie, spring calves romping in the pasture, and forest-cloaked mountains anchoring the sky? Do you love a good story with a gal who looks twice at the cowboy hat, thrills to a husky "yes, ma'am," and whispers a thankful prayer when her man bows his head to the Lord?
I sure do, and that's why I love writing inspirational romance about cowboys who aren't afraid to fight for (and find) faith, fresh hope, and lasting love.
Blog
By Davalynn Spencer @davalynnspencer What does our soul wait for? To be honest, wait isn't on my list … Read more »
By Davalynn Spencer @davalynnspencer Transition – ugh. That space between one place and another. Like … Read more »
The Lines Have Fallen to Me in Pleasant Places
By Davalynn Spencer @davalynnspencer When we bump up against life's fences, do we greet them with acceptance, … Read more »