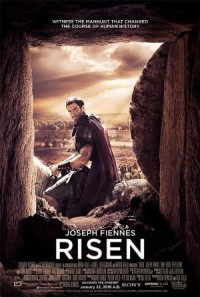 By Davalynn Spencer @davalynnspencer
A few weeks ago I wrote about the "quiet miracle" of Jesus turning water into wine at a friend's wedding. No fanfare. Just a simple act witnessed by a few obedient servants.
This week, perhaps for the hundredth time, I read about the resurrection. But this time I was struck by the thought that it, too, was a quiet miracle.
Jesus simply rose.
There is a message for me here regarding the way I live my life. Am I ever still enough to hear Him speak, see Him rise, sense His presence?
His quiet miracles continue if I let them.
Yesterday I went to see the movie Risen. I saw several quiet miracles depicted, and I highly recommend the film as one that touches hearts—and eyes and ears and souls. But it is not for small children. After all, Roman soldiers were not choir boys, and this movie is no bloodless entertainment flick.
Some will argue with the director's interpretation of biblical events. Let them argue.
Jesus is risen.
That's the bottom line upon which I bank my life.
The one quiet miracle when Jesus lived … again.
Newsletter | Facebook | Pinterest
#lovingthecowboy